As this year's Senior Chair of Branding and Marketing for the SIE 76,  I was responsible for developing the overall branding for the show as well as designing, formatting, and editing many of the marketing materials. I also assisted and directed the junior branding chair in designing the wall graphic for the final exhibition and the sie76 website. 
CAN Half Page Advertisement
A mailer printed on tabloid sized paper. Each folded mailer included information about the upcoming exhibit and an exhibition poster printed on the back.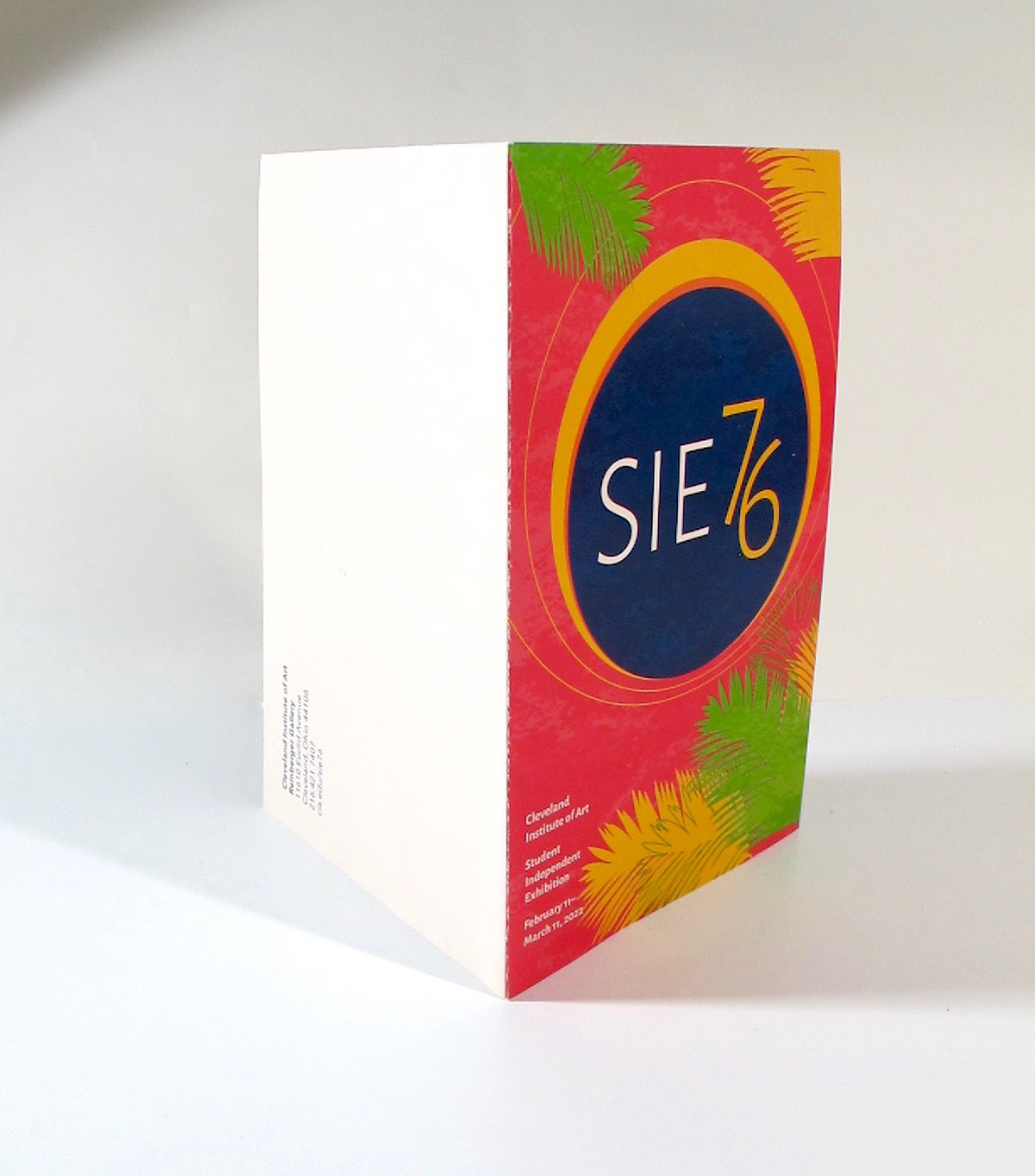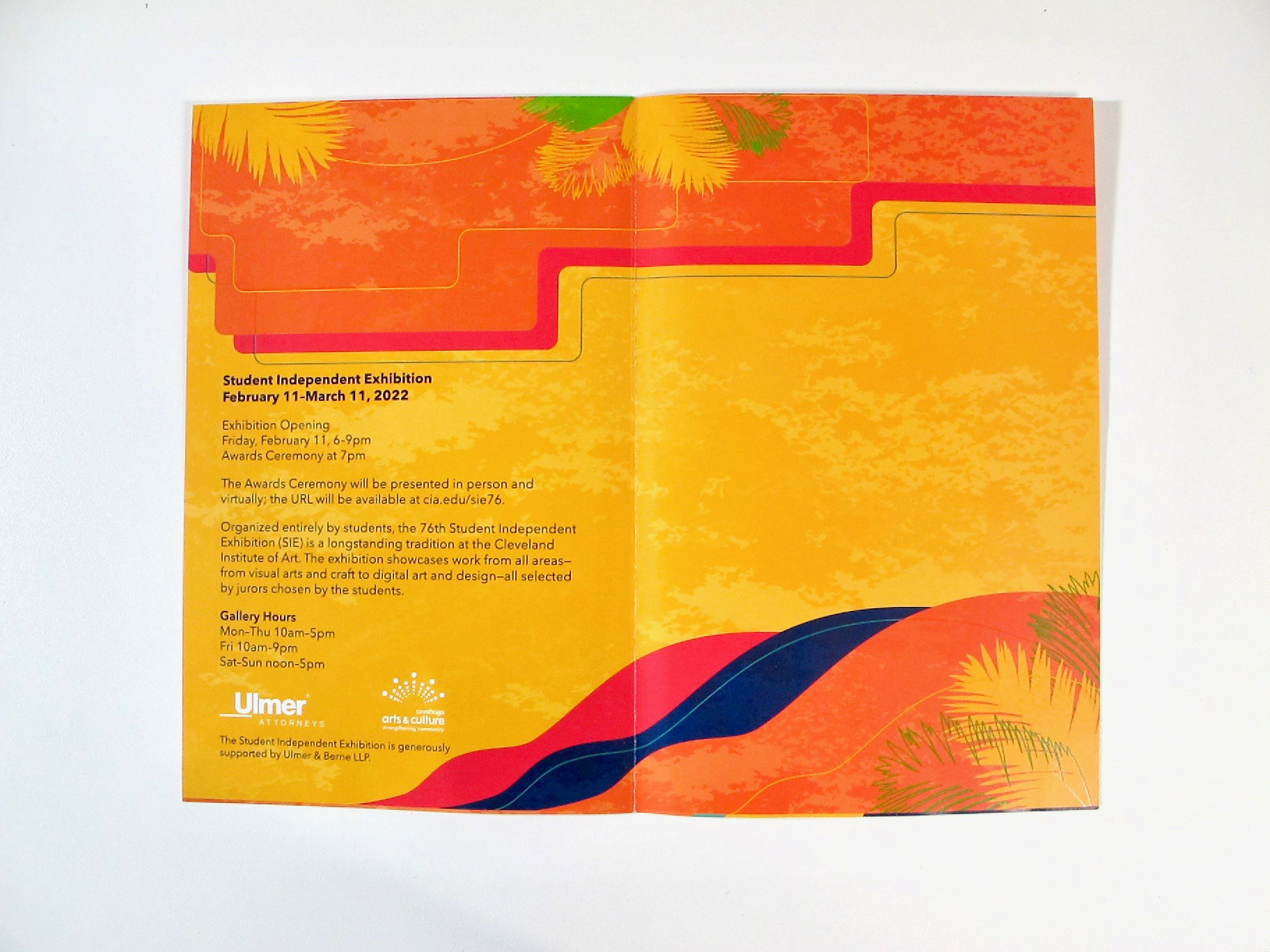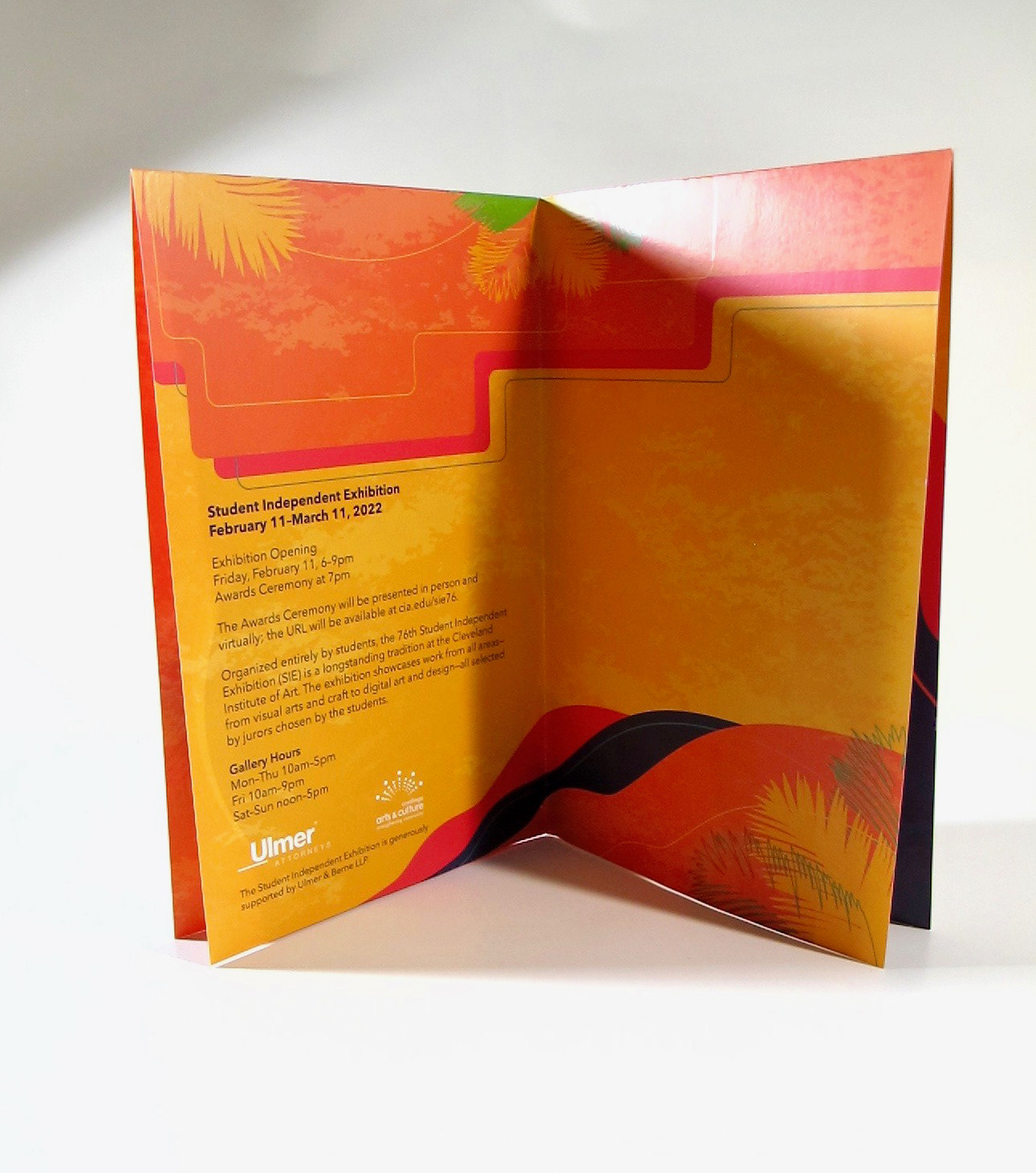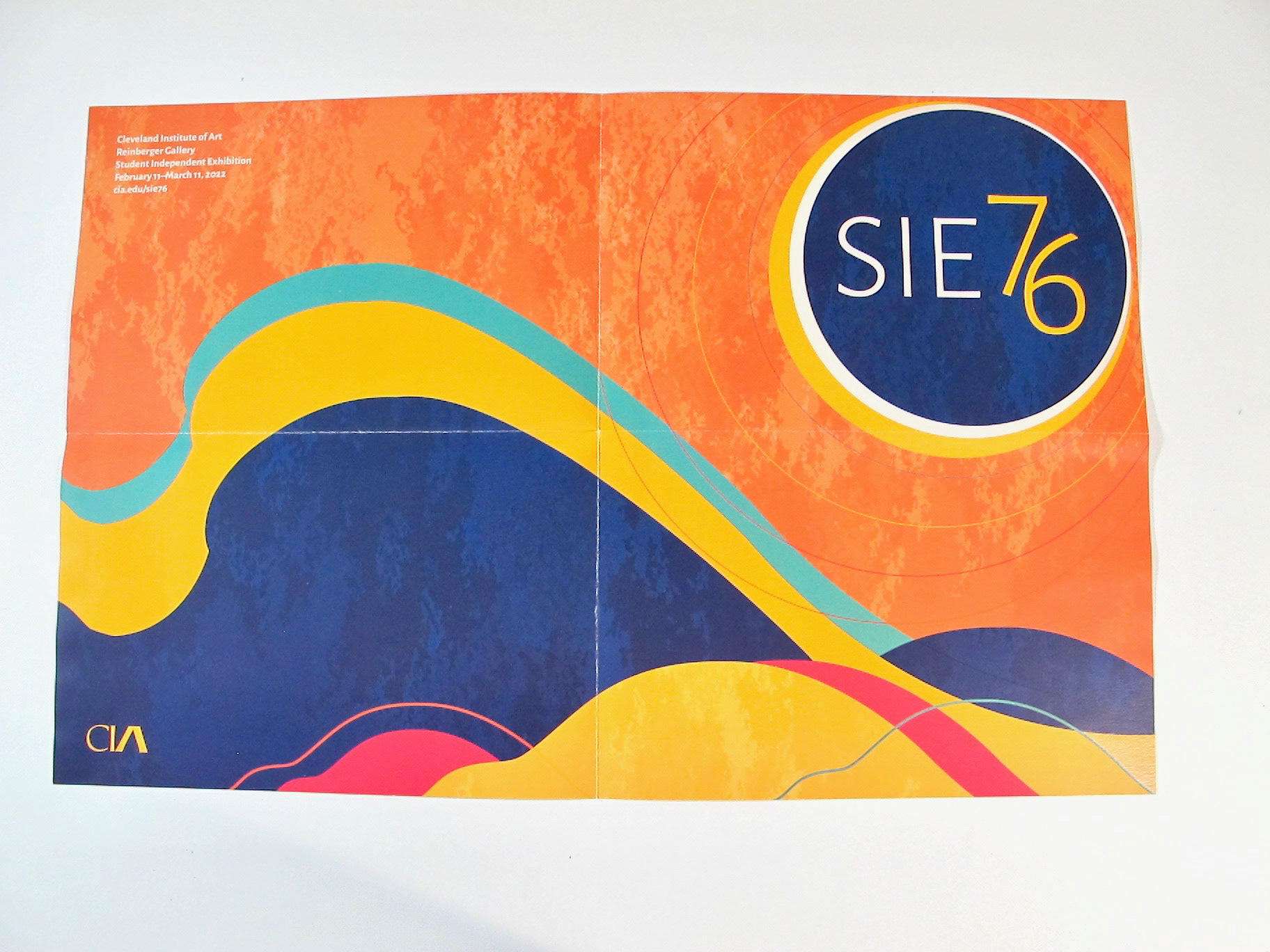 Street Kiosk Advertisement
A 47" x 35" kiosk ad located at the corner of Mayfield Road and Euclid Avenue.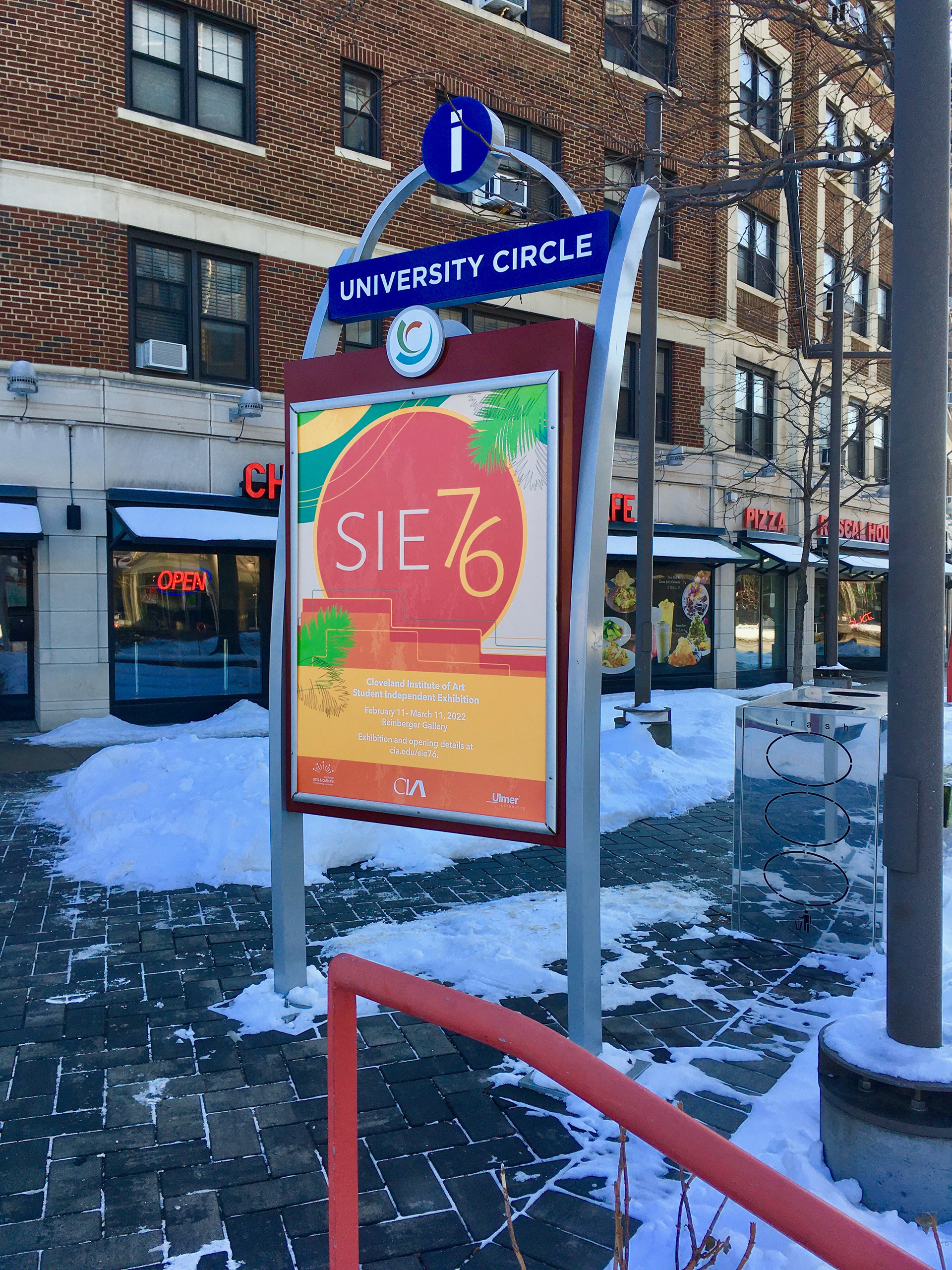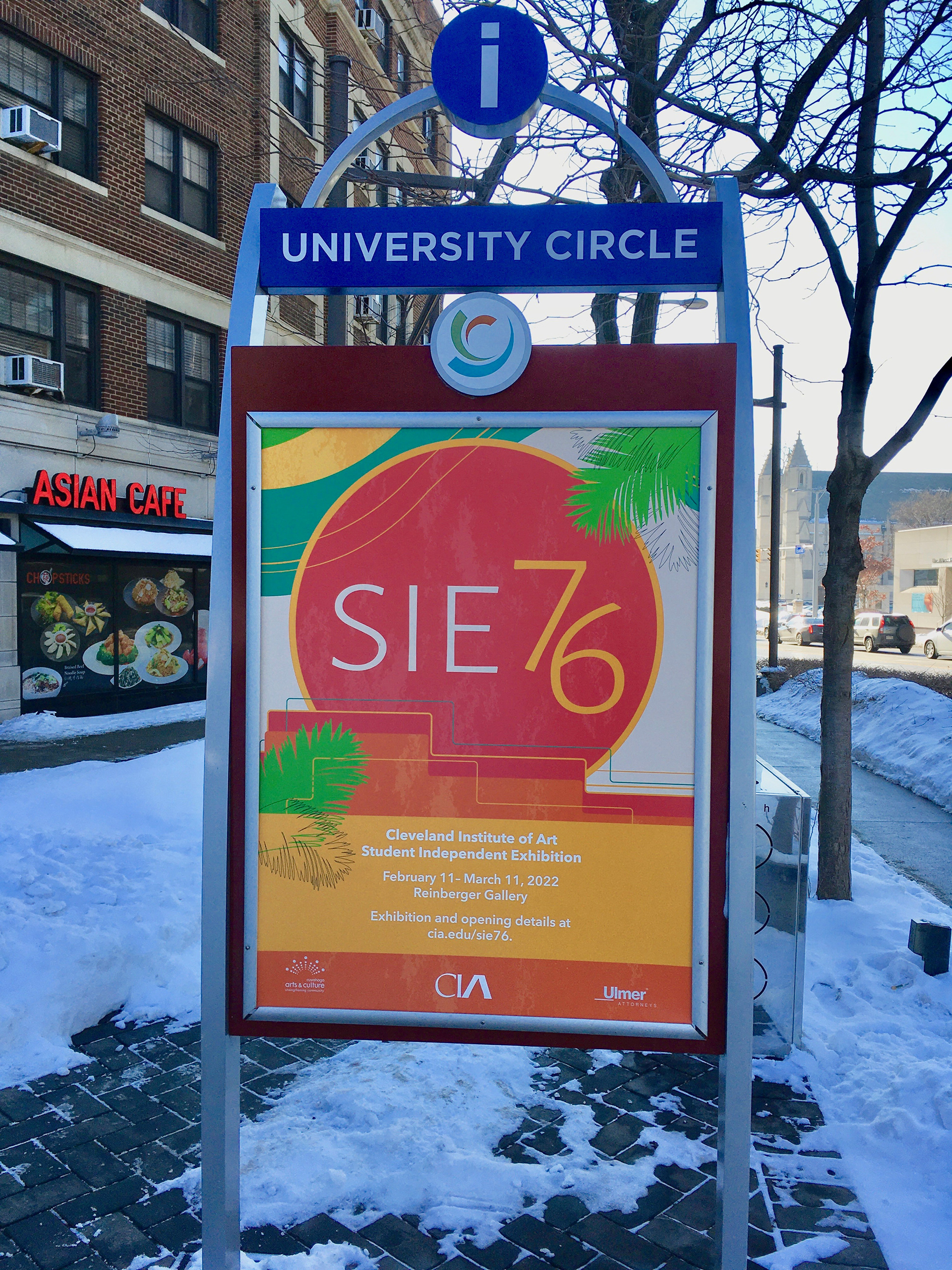 Work Submission Banner for MyCIA
Advertisement for School TV Monitors  
Exterior Media Mesh Advertisement
Background Templates for Instagram Posts
Award Ceremony Presentation Slide Template